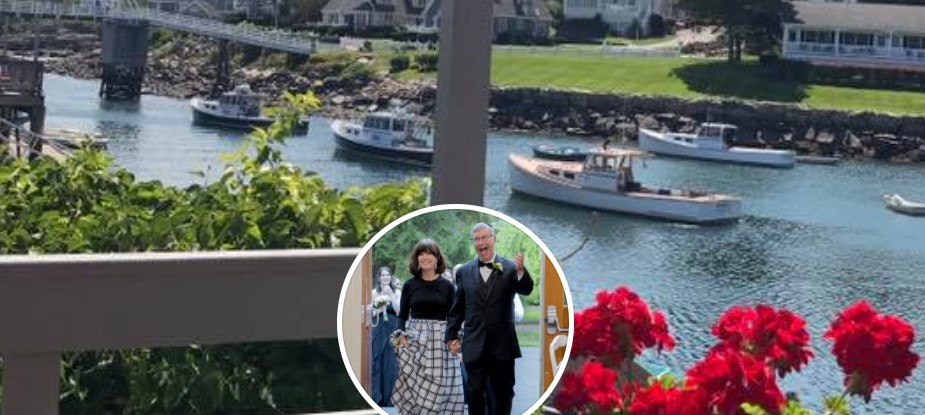 Baruch Hashem. The view out my window this morning is one of bright sunshine, a clear blue sky, melting snow, and trees that hold the promise of budding leaves. My knitting needles are clicking and forming the last afghan- rainbow hued for that precious granddaughter- and are ready to tackle a more complicated project: a sweater, complete with new stitches and complicated directions. Speaking of complicated directions, allow me to digress for a moment.
Due to the amazing technical skills of my computer savvy daughter, I was booked to receive the first coveted shot of the COVID-19 vaccine this past week. That shot was injected by a nurse in a facility that resides deep, deep, deep in the labyrinth of a maze, amongst narrow streets embedded in older sections of a "walkable" older city. My car has a very polite, British speaking GPS system which has reliably directed me to far off destinations. Until this week. In her most polite upper crust voice, Ms. GPS informed me that I must "take the first available illegal U-turn," I u-turned on the narrow street, turned to my husband who turned to his trusty paper map, and eventually turned into the designated parking lot of that coveted facility. I was injected and gleefully welcomed the messenger RNA into my system.
Bear with me for a moment as I have a request for my messenger RNA: Could you maybe detour and take a message first to my neck and tell it to firm up? Thanks!
I am not quite sure what that injected material is doing deep within my cells. I trust that Hashem has given it much better directions than my proper British GPS gave me. I think constantly of Bat-Galim Shaer and her courage as she awaited news of her son and his friends; Hashem gave her bitachon and strength to share her story with us in her book "Expecting My Child." I am in awe of Dr. Edith Eger as she counseled positivity and optimism and all the ways to "do," rather than "don't," in our lives. I am so grateful to Yehuda Avner for sharing his journey with those noted Prime Ministers through conversations and state dinners, periods of wars and times of peace. And I am a fan of Charlie Harary as he taught me how to reach within and unlock my own greatness (a work in slow progress, I assure you).
I am also a fan of the month of March. I have a birthday at the end of this month, forever thirty-nine in my mind but obviously, by looking at that aforementioned neck (she wrote as she nudged along the messenger RNA on its detour), much older. I am so grateful for the blessings Hashem has given me- my daughter was my birthday gift many years ago, born on the same day and delivered by the same doctor. My son followed a couple of years later- I adore my children and take pride in their families and accomplishments. I am grateful to my mother who, so many years ago, attended a friend's son's bar mitzvah with my phone number in hand and met a young man who agreed to call that number; Hashem made sure I was available in my small college dorm room to accept that call from my beshert. I am in awe of the hashgacha pratis I have witnessed in my life- remind me to tell you some time about how I was saved from drowning, or more mundanely how one parking meter ate my quarter while another nearby had a quarter's worth of time left on it. I am forever grateful to my friend who accompanies me on snowshoes through pristine fields of shimmering snow- she has shown me the beauty of nature as we trudge along and share stories and recipes.
The month of March marches along- Hashem has blessed me with children and grandchildren, health and happiness. I am looking forward to spring and flowers and Pesach and seders and a birthday that reminds me to thank Hashem every day for steering me to do mitzvos…and steering my car to find that elusive facility with its esoteric messenger RNA. Now if only I can find it again for my second shot.
Randy Rubinstein lives in Sharon, Massachusetts