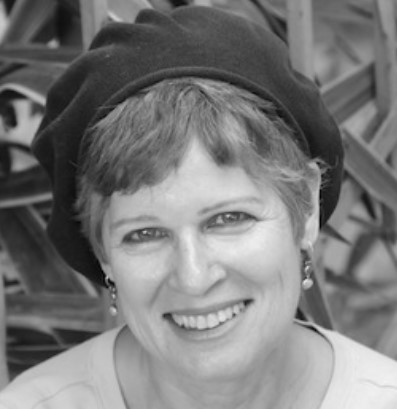 Sherri Mandell was born in New York City and graduated from Cornell University and Colorado State University, where she received an M.A. degree in creative writing. She taught writing at the University of Maryland and at Penn State University before moving to Israel with her family in 1996. Sherri Mandell is an Israeli-American author, devoted wife, mother, and grandmother. She is best known as the mother of Koby Mandell, a thirteen-year-old American teen who was tragically murdered by terrorists near their home in Tekoa, Israel, on May 8, 2001.
In 2004, Sherri Mandell won the National Jewish Book Award for The Blessing of a Broken Heart, which told of her grief and initial mourning after her beloved son Koby was brutally murdered. In 2015 she published The Road to Resilience: From Chaos to Celebration.
Years later, with her pain still undiminished, Sherri trained to help others as a pastoral counselor, one of the first in Israel's hospitals. As a result she wrote, Reaching for Comfort: What I Saw, What I Learned, & How I Blew it Training as a Pastoral Counselor. She also published the children's books, The Elephant in the Sukkah and The Upside-Down Boy and the Israeli Prime Minister.
Q: Would you mind telling us a little bit about yourself? How did you become religious?
I grew up on Long Island in a secular family and had no relationship with Judaism. I got a master's degree in creative writing. I worked on a feminist project and I realized that that world was not for me. I traveled and eventually I made my way to Israel. Because I understood that I knew so little about Judaism, I wanted to learn. While studying in Israel, I started learning about Judaism and realized that I was looking for meaning in my life. I thought, Wow, this is for me!
Q: What is the inspiration behind your new book Reaching for Comfort: What I Saw, What I learned, & How I Blew it Training as a Pastoral Counselor?
You are my first interview for my book Reaching for Comfort. After Koby was murdered in 2001, my husband Seth and I started the Koby Mandell Foundation. We founded Camp Koby which was created for bereaved children whose parents were murdered by terrorists, as well as a women's healing retreat for bereaved mothers and widows.
I wanted training to work with the 1,000 kids and mothers and widows I was helping in my Foundation. I wondered if in the hospital, somewhere there would be someone to show me the way. I couldn't live in the real world. I couldn't relate to the things that people were talking about.
So I became a spiritual care professional at Shaare Zedek Hospital in Jerusalem. I needed to dwell in the underworld of the hospital. I wanted to help the people there. But I knew it was really me who needed the help. Because I had another dream: I hoped that I would meet a guide there who would reveal to me the secret of how to emerge from the darkness.
Q: In your book you describe your experience visiting a very sick cancer patient called Rena?
The first time I visited Rena, a 67-year-old woman with lung cancer, she was so still I was afraid that she was dead. I hurried to call a nurse; I didn't want to be the one to find a dead person, but before I left the room, she cleared her throat.
In my pastoral training at Shaare Zedek, we had just learned a new psalm and I was told to read it to my next patient Rena. I asked her if she would like me to read her Tehillim? She said yes. I was trying hard to read the words correctly. She closed her eyes and cried. She opened her eyes and again mouthed the words with me. She began to correct my pronunciation. She laughed at me, "America, huh?" I almost made her happy even though she was so sick. I brought her to life and I felt a sense of bonding between us. I think that my advantage in the hospital was my lack of language skills, which made me vulnerable. I sort of felt like an idiot. Rena didn't look at me as someone who was threatening in any way. That too was comforting.
Q: As a result of your work as a pastoral counselor, how do you think you can offer comfort to others?
There was no such thing as a pastoral counselor when I started. It used to be that rabbis who would take care of kashrut, Shabbat, and lighting candles in the hospital. This was a new concept. They threw us, not into the Ear, Nose and Throat department, but in the cancer ward. This was serious stuff. When I first started to visit a patient, I had to not only introduce myself, but also introduce the concept of "pastoral counselor."
I think that I can comfort people. I don't try to make them feel better. Almost everybody tries to make me feel better. That never helped me. There is something about just being present with someone and being attentive that helps. Also, I learned that my ability to comfort would have to come  not only from my understanding of suffering, but also from my love of the wild yet holy beauty of living.
Q: What do you feel is the Jewish response to suffering?
We really do turn sorrow into healing. That is the Jewish way. We built Israel from the Holocaust. That's the way to transform pain into power. Our way is not vengeance. It is justice. It is a different way of looking at the world. I believe that the Jewish response to suffering is to live a fuller, more engaged life.
May Koby and Yosef's memory be for a blessing.