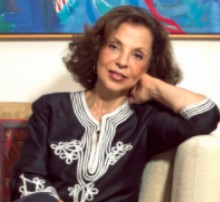 Mindy Weisel, is an internationally renowned artist, author, and speaker. Her works are displayed in the permanent collections of the National Museum of American Art, Oxford University, and the Israel Museum.
Mindy recently published her memoir, AFTER: The Obligation of Beauty. In this poignant book, she traces her search for beauty in her life, having been born in the Bergen-Belsen displaced persons camp to parents who survived the Auschwitz concentration camp. Mindy spent her childhood in Los Angeles, after which she lived and worked in Washington D.C. for over forty years. Currently she lives in Jerusalem with her husband.
Q: Your newest book AFTER: The Obligation of Beauty is both beautiful and meaningful. Please tell us how it came about?
The book really is a book of hope. It took me 11 years to write it and it focuses on the search for beauty, the survival of beauty, and how I came to believe in life and goodness. While I was writing the book, I had no idea where it was going to go. It was the same way in which I produce my works of art. I even write when I start painting. I write directly as the words tumble out; I write and write and write until words lose their meaning and then I start to paint. And I wrote the book the same way, so people's response to my book has been, "This is so honest; it's as if you're talking to me in the room." Well, that's how I wrote it, like I was talking to my reader, my daughter, my grandchild, my best friend, my family in the room.
AFTER: The Obligation of Beauty
Q: When was the first time you started to paint?
I was 14 when I became aware that I had something that really made me happy and filled me with tremendous emotion. I had a teacher – Mrs. Rose at Fairfax High School – who really believed in my ability to produce art and she gave me a lot of confidence. At the time, I remember thinking with a tremendous amount of insecurity, "I am an immigrant's daughter. Do I deserve this? Did I earn this?" I have worked very hard to prove myself worthy. But I think that if you want to do anything seriously in life, you have to work very hard.
My first awareness of actually being moved to tears by a work of art was my father's pencil drawing in Bergen-Belsen called Sun Rising. It was a simple black and white drawing of a sun rising up over a barn. Outside the barn, animals and trees lined the walkway. The marks were abstract and simple. The artwork seemed to hold a great deal of emotion and made me realize the power of art, and feel something from art. When my father told me this story, I felt like crying. "The sun! A picture of a sun rising in Bergen-Belsen. To capture the simple joy of the sun!" This drawing of the sun rising in such a bleak place expressed hope.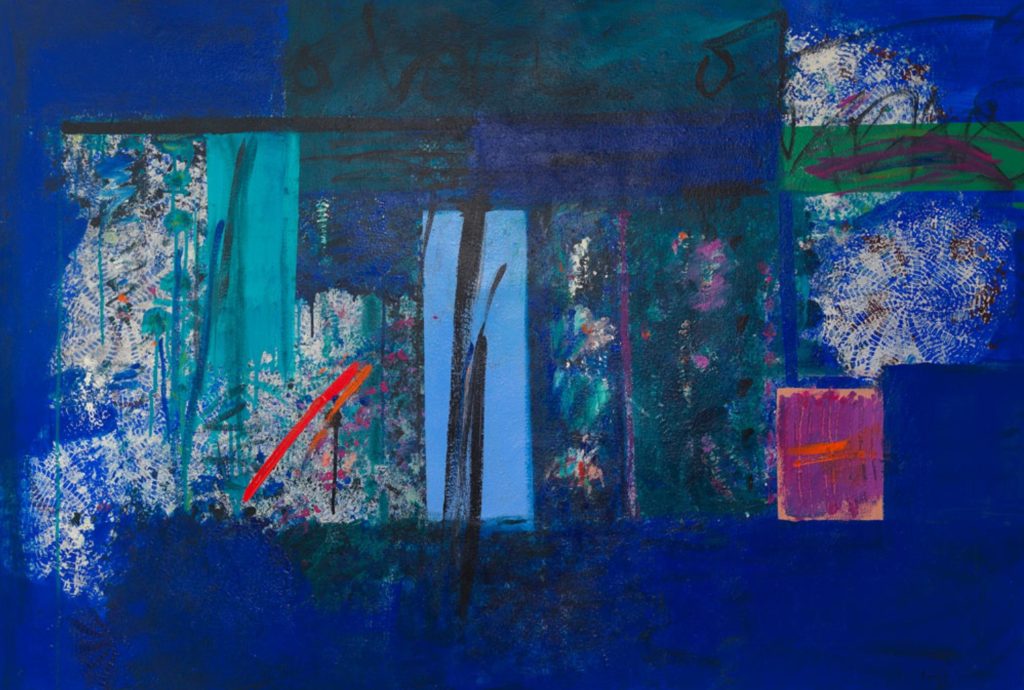 Q: What inspired you to paint Lamentations?
While I was working on the After the Holocaust series in 1979, I painted Lamentations. Working on this painting was an emotional experience from start to finish. I would start each painting with my father's number from Auschwitz. I became obsessed with his number. I came close to writing his number on 100 paintings. With that number I would do beautiful paintings and then I just blackened them out. And what I learned in the process of each painting was that light came through without my conscious awareness. Lamentations came to me after a friend sent me a quote in reference to the Yom Kippur service in which there is a very moving line, "The great shofar will be sounded and a still, thin sound will be heard."
Perhaps this is how I felt the world responded to the Holocaust: great, loud crying was sounded, yet only a still, thin sound was heard. I wrote this sentence at the bottom of a seven-by-six foot oil on canvas, and wept.
Q: In your book, AFTER: The Obligation of Beauty, you mentioned that some twenty years after you had completed Lamentations, your husband came home from his law office. What did he say to you?
That was quite a remarkable experience, to say the least. My husband came home from the office holding a magazine and said, "I think one of your paintings is reproduced in this magazine that one of my partners left on my desk." I opened the magazine and, sure enough, the painting looked exactly like my Lamentations painting. But it was not my painting at all. Some fifty years after the liberation of Auschwitz, 51 years to be exact, an American photographer had gone on a visit to Auschwitz and taken photographs of what happened to the inside of the crematoria. What looked like my painting was actually a photograph of the inside of the gas chambers, exposing the oxidation that took place over the past fifty years, since the liberation of Majdanek. The photograph was called A Patch of Blue and it captured what happened to the interior walls of the gas chambers…the walls that absorbed the last breath of each and every one of the 100,000 people murdered at Majdanek.
Now, how did I know in 1979? I had never been to a crematorium and I didn't want to go to a crematorium. I had no idea what the inside looked like and the palette was exactly what happened 15 years later. The photograph looked identical to my painting: the composition, the color, everything. So I often think that to be an artist is a gift. I feel like I have nothing to do with it. Most of the time I feel as though I am a vessel in which life forces stories, experiences, and emotion.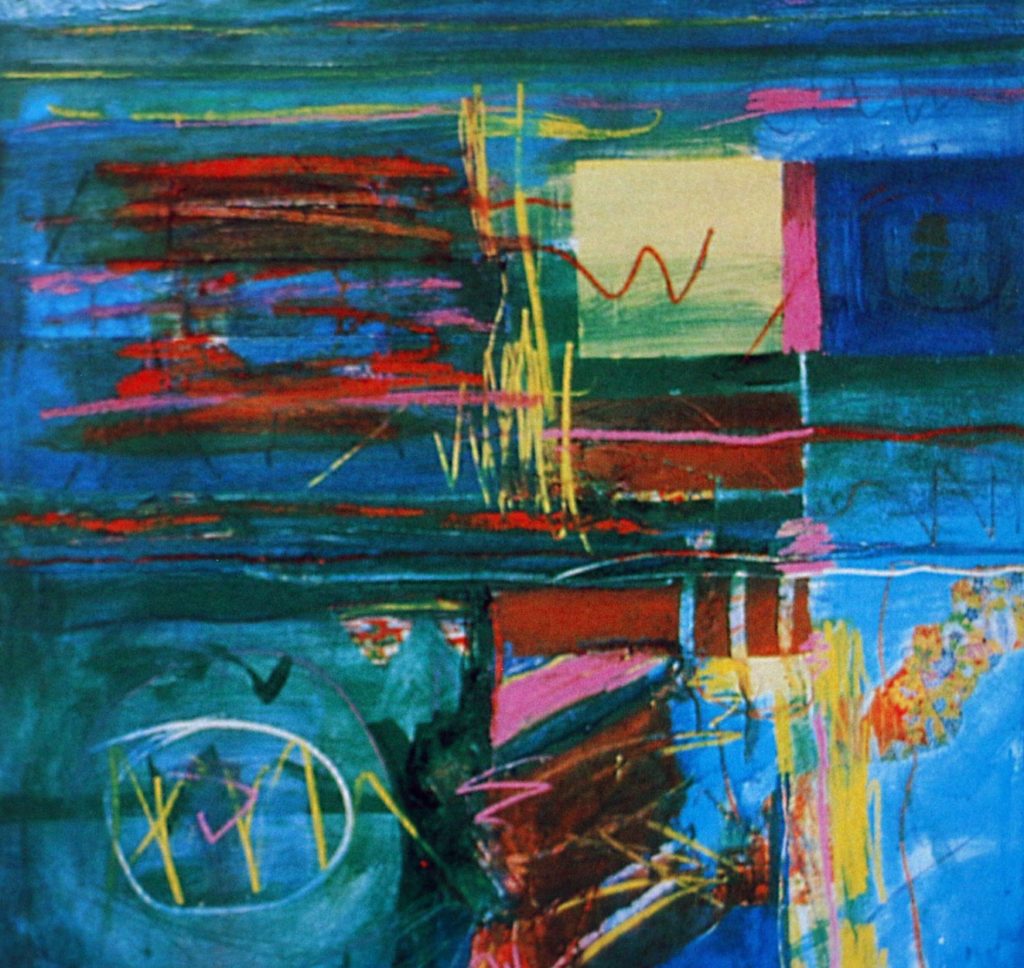 Q: What is your biggest challenge in life?
 "To have faith that I am in the right place at the right time. And not let a sense of impending doom take over."
Q: What is one thing you would like your grandchildren to say about you?
"My bubby loves me." I never had grandparents on either my maternal or paternal side, because they were murdered in the Holocaust, and I think it's the greatest blessing to be able to be a grandmother. 
Q: I would like to share an excerpt from your book of a talk you had given at Oxford University in January, 2020, which was on the 75th International Holocaust Remembrance Day. It reads:
 "My belief in moving forward with love is unshakeable. Despite all the atrocities committed by the Nazis that impacted my life profoundly, I simply do not believe in hate. As much as I was raised with a great sadness- a defenseless sadness that is a permanent strain on my heart – I believe the only antidote to hate is in expressing love for mankind. I believe in kindness and in creating beauty. We must not stand by passively nor allow hatred to undermine the love we need if we are to live in a civilized world. We must, of course, resist those people who believe that our differences give them license to lash out. We must not forget the essential message now, as always: only love and a passionate move towards action for the good can enrich our world."
To hear the entire interview, please click on the audio link below.