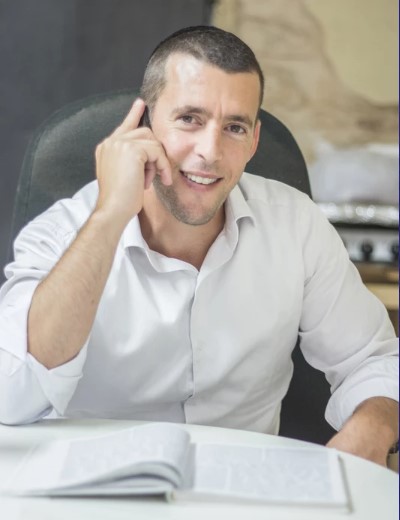 Rav Shlomo Channen is the founder and Rosh Hashiva of Hasheveinu located on Mount Zion, Har Tzion in Jerusalem, near the old city.
Founded in 2005, Hasheveinu is a yeshiva for young men, ages 18-26, who've dropped out of mainstream orthodox communities.
Amazingly, Hasheveinu is located at the very same spot where his ema, mother, Rebbetzin Yehudit Channen learned some 40 years ago in The Diaspora Yeshiva for Girls and where she met the Rav's abba, father, Rav Don Channen!
Rav Shlomo lives with his wife and children in Ramat Beit Shemesh.
To learn more about Hasheveinu, click on their website, Hasheveinu.
To hear the entire interview, please click on the audio link below.