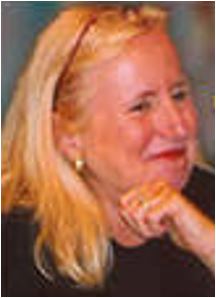 Joan B. Lefkowitz is the State Supreme Court Justice in Westchester County, New York. I have had the pleasure of knowing the judge personally and I am pleased to say she is a role model for all Jewish women. She blends her work as a judge as well as she is steadfast in her Judaism. So much so that while working as a judge on a Friday afternoon, everyone in the courtroom knew to adjourn because "it was the judge's sabbath."
Judge Joan B. Lefkowitz began her career in 1974 as a law assistant for a New York civil court. She worked in that capacity until 1975. From 1985 to 1987, she served as a hearing examiner for the family court. She was then elected to the Westchester County Family Court, where she served until her election to the supreme court in late 1990. She also taught as an adjunct professor at Pace Law School from 1989 to 1990. She has served on the board of directors of Young Israel of Scarsdale and Westchester Jewish Conference.
To hear Judge Joan B. Lefkowitz's interview, please click on the audio link below.