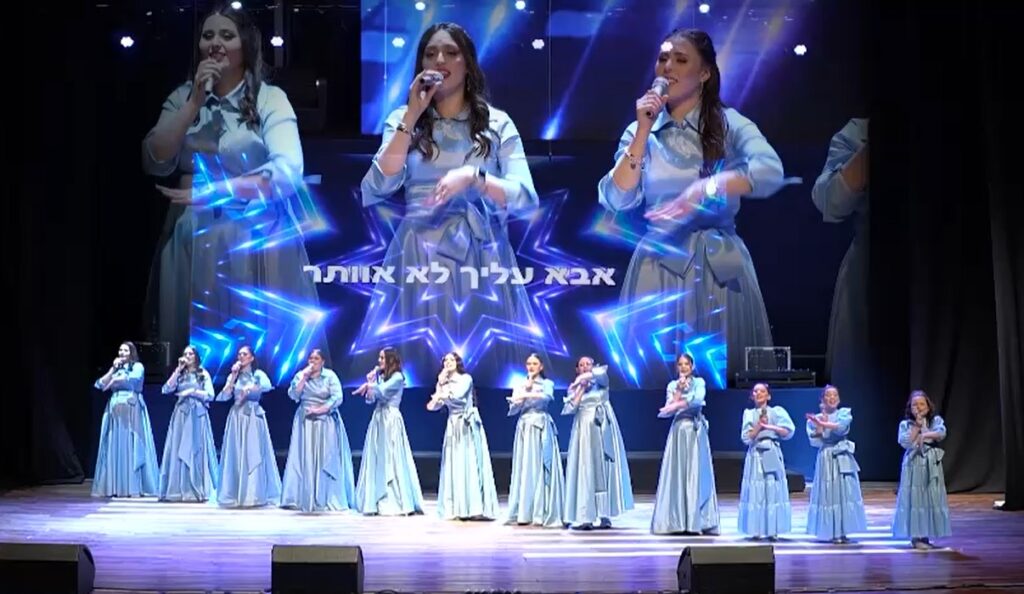 At the top of Har Tzion in Jerusalem you will discover a remarkable woman. Rebbetzin Shoshana Goldstein, who is the mother of 16 wonderful children, with another on the way, believes: "Raising a large family is a privilege." She has successfully turned her beautiful family into a women's choir. Her 12 precious daughters make up her choir.
Her parents, Shabtai and Yehudit Herman, met at the Diaspora Yeshiva and today her husband is the Rosh Yeshiva at the Diaspora Yeshiva. Rebbetzin Goldstein tells her story of how she juggles being a mother of a large family and performing all over Israel.
To hear Rebbetzin Shoshana Goldstein's story, please click on the audio link below.