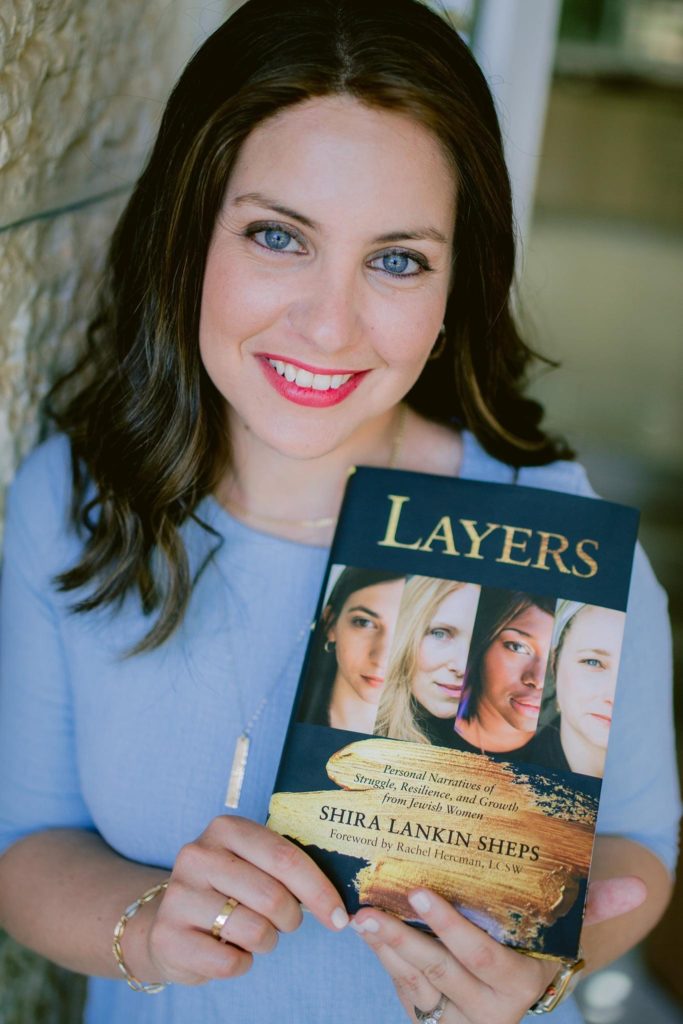 Shira Lankin Sheps is a writer, photographer, and clinically trained therapist. She is the founder and publisher of The Layers Project Magazine, an online magazine that explores in-depth insights into the challenges and triumphs of the lives of Jewish women. Her first book, published in April 2021, is Layers: Personal Narratives of Struggle, Resilience, and Growth from Jewish Women. Shira lives in Jerusalem with her husband and two children.
Q: What inspired you to write your book Layers: Personal Narratives of Struggle, Resilience, and Growth from Jewish Women, a candid work which I thoroughly enjoyed reading?
I had just made aliyah from New Jersey on a Tuesday and the following Sunday I got a call from a well-known Jewish publisher encouraging me to compile Layers. Even though I didn't know anyone, I traveled up and down this amazing country meeting many Jewish women who live here who speak English, because my own Hebrew was pretty limited. I interviewed hundreds of women and chose 34 specific women and their unique stories to be featured in Layers. Within the first month of having landed in Israel, I had a book deal.
To me, the land of Israel is a character of this book, in her own right. You know, she's represented in all her messiness. She's chaotic and hallowed and holy and frustrating. She's a backdrop. Not having been born a sabra, this work is a representation of what it's like to live in Israel as an immigrant. To be a sister and yet also a stranger and to choose to come to these shores and make a new life here regardless of the complex Israeli bureaucracy. Despite it all, this book is a love letter to the cherished land of Israel.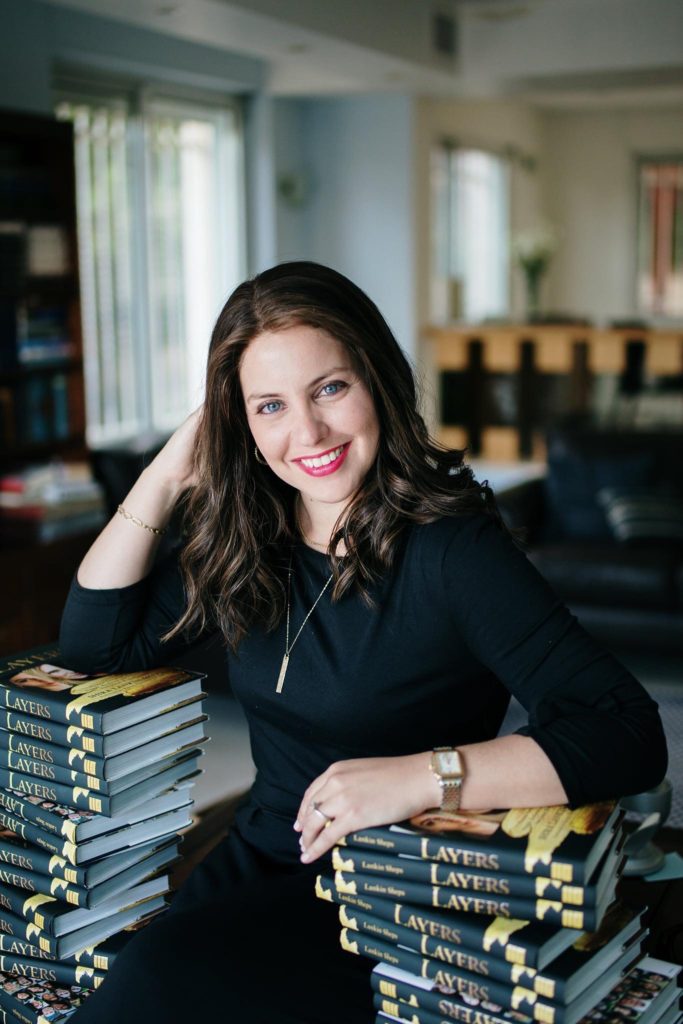 Q: Who has had the greatest influence on your life?
My family, for sure. My grandparents were Holocaust survivors. They were originally from Germany and Austria and, fortunately, my grandmother escaped Germany when she was nine years old in the Kindertransport. Both grandparents came to America and rebuilt their lives and the family they'd lost.
I'm the oldest child and oldest grandchild, and so it was a very beautiful, gorgeous, loving, nurturing kind of existence. My dear grandparents were just so refined and elegant and loving and incredibly generous. They taught me the importance of telling stories as a way to pass on values and a heritage.
Q: They say that what doesn't kill you makes you stronger. How have you grown as a person as a result of your life experiences?
Sometimes what doesn't kill you traumatizes you. In my own life experience when I was in my early twenties, I was diagnosed with a chronic illness, which made me very sick. For a long time it shaped me; it broke me; it made me who I was, and it definitely changed me. Actually, it took me many years of making conscious choices to engage with trauma, to engage with pain, to engage with healing, in order to get through it and grow – which is a lot harder than it sounds. And to come out on the other side, a different person than I was when it all started. Prior to that time, I was going down one particular path. I was hoping to have a private practice as a clinician, and I would have been living in New Jersey. My path would have just been sailing smoothly on a pretty regular track, but instead, my whole life kind of got derailed. Like the whole train fell off the tracks and I had to get out, and begin to walk. I had to rediscover who I really was, because in the darkest moments of illness, I really felt so stripped down to my core existence. I felt like it was just me and my Creator. I didn't have any clue as to how long I would live. That's how serious it was.
Some of the ways I became stronger as a result of my illness are that I learned how to listen. I learned how to be quiet, I learned how to empathize with myself and with others, and I learned how to capture beautiful moments because I knew what it was like to lose them. And most importantly, I think I learned the importance of stories and how they can sustain us. They can nourish us, change us, and transform a life into something different.
Q: What was the best piece of advice given to you?
That's a good question. Someone recently told me the following: "Get out of G-d's way. Only G-d knows what He's doing and He is more powerful than you are. He knows He can see the bigger picture when you can't. Be prepared to receive His blessings. Sometimes it is our own perceived fears or anxieties that prevent us from being open to receiving blessings, and G-d is there waiting to give them to us, and so we must learn to get out of G-d's way."
Q: Where can we pick up a copy of Layers: Personal Narratives of Struggle, Resilience, and Growth from Jewish Women?
Use the code Layers 10 for 10% off your order when purchasing via the link below. On a final note, it was a very humbling and honored experience to compile this collection of narratives together. These women are incredibly resilient. And the stories will blow you away.
The book is available for 10% off at https://korenpub.com/products/the-layers-project
To hear the entire interview, please click on the audio link below.