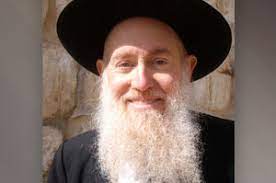 Rabbi Zelig Pliskin is an Orthodox rabbi, author, lecturer, and self-development coach. He has published 27 books, including Gateway to Happiness; Conversations with Yourself (on the art of upgrading self-talk); Building Your Self-image and the Self-image of Others; Upgrade Your Mind, Upgrade Your Life; Self-Confidence: Formulas, Stories, and Insights; and Harmony with Others: Formulas, Stories, and Insights.
Born in Baltimore, Maryland, in 1946, Rabbi Pliskin attended Talmudical Academy until 1959, and then Telshe Rabbinical College (in Cleveland, Ohio) until 1969. After marrying in 1969, he studied in the elite Brisk Yeshiva in Jerusalem until 1974. He was one of the original core lecturers of Aish HaTorah in 1974. He continues to live in Jerusalem with his wife and, together, they are the proud parents of six children.
Q: Please tell us about your new manual called Six Wonderful Habits for a Wonderful Life?
There are six wonderful and great habits that we can all upgrade. And as we do, we will be in the process of upgrading our lives.
Mastery of these six patterns transforms a person's life even if in the beginning one was not this way. As human beings, we all start out as newborn infants: we can't crawl or walk; we can't yet speak a word in any language; we can't even understand what is said to us in any language regardless of what country we find ourselves in!
Your personal thoughts as you read are a key factor concerning the impact the words will have on your mind and your life. A wise person learns from everyone. Be wise. The six wonderful habits I advise people to develop are:
The wonderful habit of being grateful.

The wonderful habit of being joyful.

The wonderful habit of being kind.

The wonderful habit of being self-confident.

The wonderful habit of being courageous.

The wonderful habit of being enthusiastic.

 
How do we create habits? We speak and act a certain way many times and those patterns become our habits. Positive patterns of speaking and acting become our positive ways of being.
Imagine an individual who is consistently grateful, joyful, and kind. And also, consistently self-confident, courageous, and enthusiastic. This person will be creating a great life.
You, too, can be a person who has mastered these six habits. Doesn't this take time and effort? Certainly! Now, compare this image with someone who is hardly ever grateful, joyful, and kind. And also, hardly ever self-confident, courageous, and enthusiastic. Don't you think you and those around you will be more authentic, more loving, more giving, more able to reach maximum potential if you have mastered the six wonderful qualities and own them as your lifelong habits?
Q: What is true happiness?
Happiness is a skill that can be learned. To acquire this skill, it is necessary to master:
The ability to focus on happiness-producing thoughts instead of those which cause unhappiness.

The ability to evaluate events and situations as positive instead of negative, or at least to lower the degree of negativity (rather than considering minor discomforts as major tragedies, evaluate them as minor.)

 
Consistently make an effort to think thoughts that are conducive to happiness and you will be happy! 
Q: A poem that you wrote, "IT IS UP TO ME HOW I WILL BE,"is included in your manual, Six Wonderful Habits for a Wonderful Life. Would you mind sharing it with us?
I have found the missing link.
I no longer sink,
I have come back from the brink.
It all depends on what I think.
I can choose to feel sad
Or I can decide to be glad.
It is up to me
How I will be.
It is all in my mind,
Which is one of a kind.
Where I create my life and my day.
Moment by moment I really do say.
I will choose a wise balance
For that is my allowance.
I will choose to be kind.
And this is what I will find.
I will be kind in my mind,
Because all is well I truly find.
My present moment is my only choice.
And when I speak I will give it voice.
The quality of my thinking
Will determine the quality of my life.
I will upgrade from low quality,
And I will make mine high quality.
A life of meaning
My actions are creating.
I am joyful because of my thoughts.
My self-talk helps me find what I sought.
I am one of a kind and so are you.
My mission in life is to be me, not you.
Your mission is to be you, not me.
Working together, there is power in us.
Let us choose to be happy and kind.
And together, a better world we will find.
Q: What is the best piece of advice you have been given?
My father told me to write my first book, Guard Your Tongue. In fact, I didn't believe I could write a book and I never imagined that I would write 27 books!
Q: What is your purpose in the world?
To bring joy to people.
Q: What is one thing you would like your grandchildren to say about you?
We love our Zaidy.
Below is a link to a free download of the manual. 6wonderfulhabits.com.