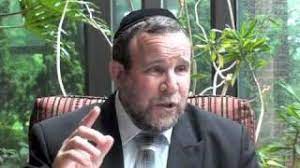 Rabbi Don Channen is a co-author along with Rabbi Yaakov (Jon) Goldman of the colorful comics The Great Game of Kashrut, a book for the entire family. It simplifies and "gamifies" the most common and complicated Kashrut cases by making them fun and engaging.
Rabbi Channen lives in Ramat Beit Shemesh with his wife, and together they are the proud parents of nine children.
https://greatgameofkashrut.com/product/the-great-game-of-kashrut/
To hear Rabbi Channen's 2-Minute Life Lesson –Keep the Fire Burning. Please click on the audio link below.